DASH's #1 Asset Holding is Bitcoin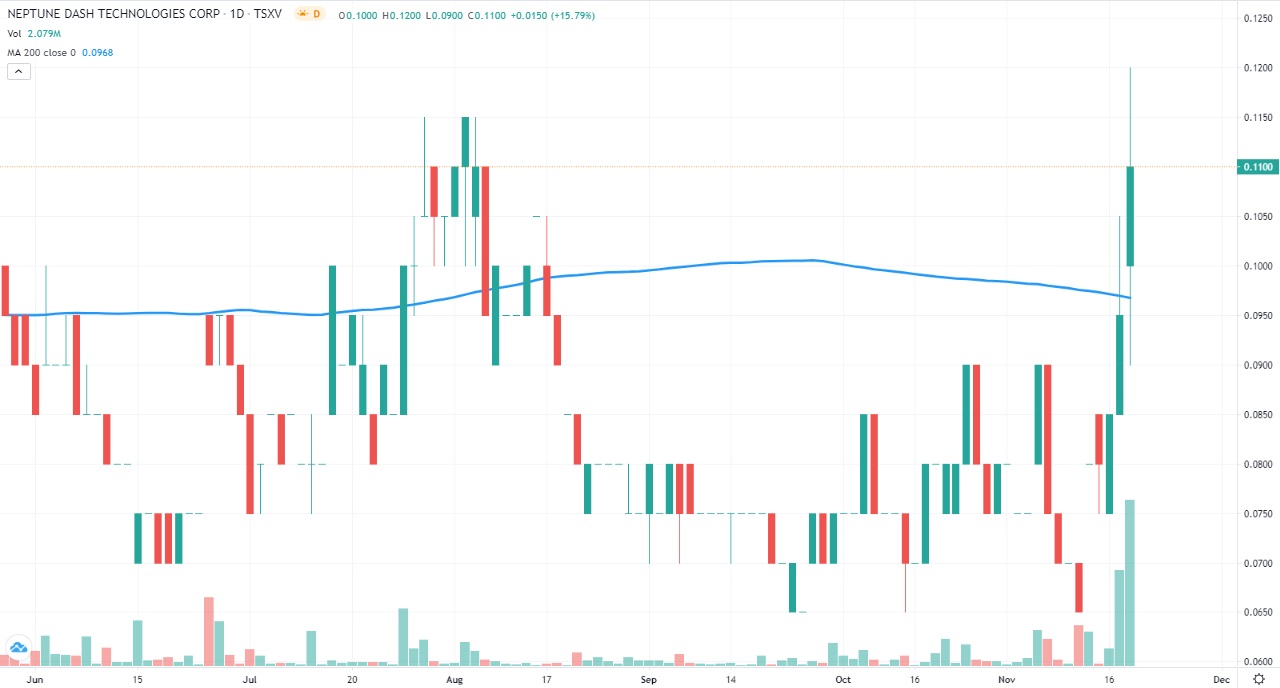 Yesterday at 2PMEST, NIA announced Neptune Dash (TSXV: DASH) or NPPTF on the U.S. OTC as its #1 favorite undiscovered Bitcoin stock suggestion at a price of $0.09 per share. Following NIA's announcement, DASH gained by 22.22% to close at $0.11 per share on volume of 2.079 million shares or 20X above average. DASH successfully broke through and closed above its 200-day moving average of $0.0968 per share!
When the market closed at 4PMEST yesterday, Bitcoin was trading for $17,660. Right now, Bitcoin is trading this morning for $17,947 and is up by $287 from yesterday's market close!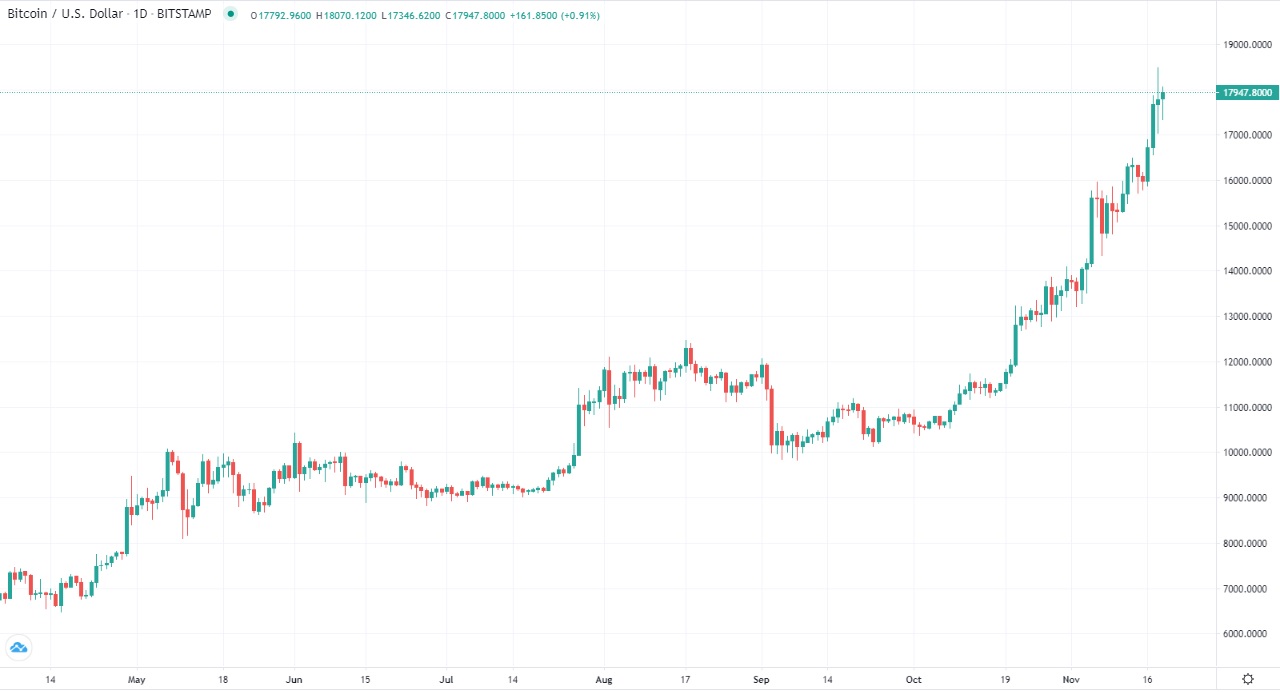 Back on May 31st, DASH was trading for $0.09 per share and Bitcoin was priced at $9,446. Since May 31st, Bitcoin has gained by 90% or more than quadruple the gains of DASH! Most of the investment community doesn't realize it yet, but DASH's #1 asset holding is now Bitcoin!
Past performance is not an indicator of future returns. NIA is not an investment advisor and does not provide investment advice. Always do your own research and make your own investment decisions. This message is not a solicitation or recommendation to buy, sell, or hold securities. NIA has received compensation from DASH of USD$20,000 cash for a three-month marketing contract. NIA previously received compensation from DASH of USD$30,000 cash for a marketing contract which has since expired. This message is meant for informational and educational purposes only and does not provide investment advice.