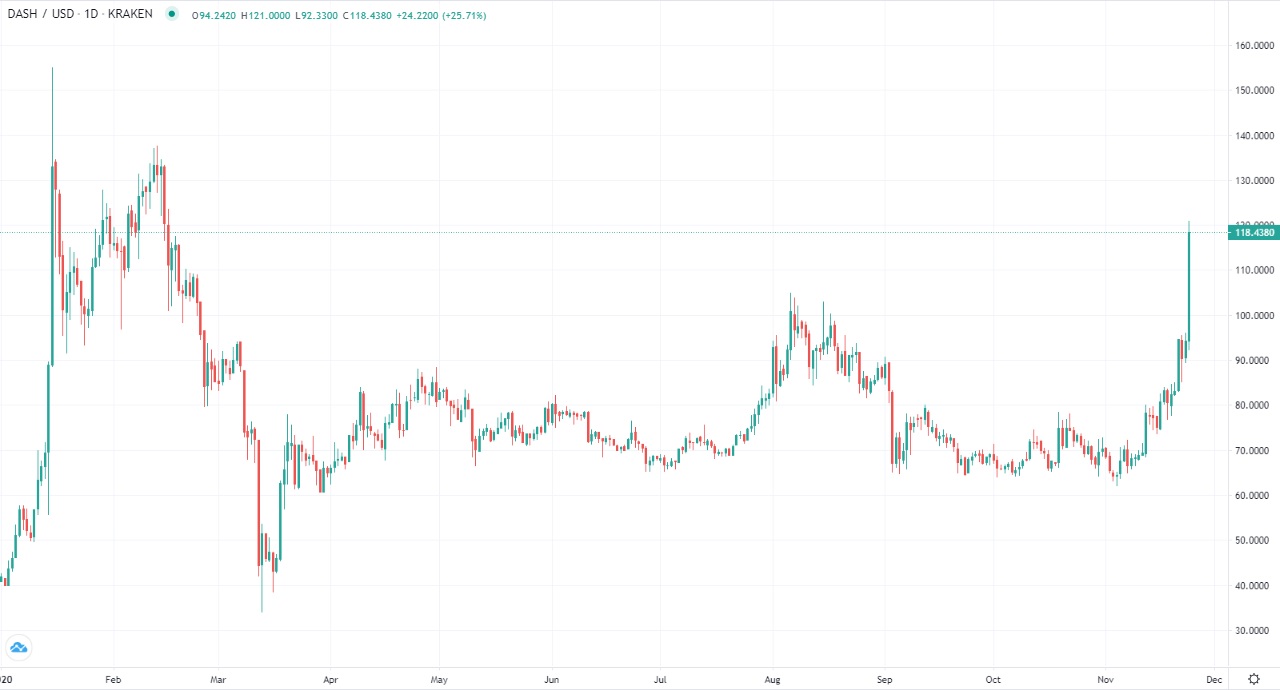 Neptune Dash (TSXV: DASH) or NPPTF on the U.S. OTC market is likely to have another BIG day ahead...
Bitcoin this morning has just broken through $19,000 and hit a new 35-month high of $19,109! Bitcoin could surpass its all-time high of $19,666 as soon as today!
The biggest story overnight was the unexpected huge breakout of the Dash Token! When North American stock markets closed yesterday at 4PMEST, the Dash Token was trading for only $92.966. This morning, the Dash Token hit a new nine-month high of $121 for an unbelievable gain of 30.16% since 4PMEST yesterday!
When the Dash Token was last at $121 on February 16, 2020, DASH was trading for $0.175 per share and that was during a weak overall crypto market with Bitcoin below $10,000. 
Past performance is not an indicator of future returns. NIA is not an investment advisor and does not provide investment advice. Always do your own research and make your own investment decisions. This message is not a solicitation or recommendation to buy, sell, or hold securities. NIA has received compensation from DASH of USD$20,000 cash for a three-month marketing contract. NIA previously received compensation from DASH of USD$30,000 cash for a marketing contract which has since expired. This message is meant for informational and educational purposes only and does not provide investment advice.