Countless Investors to Discover MOX this Weekend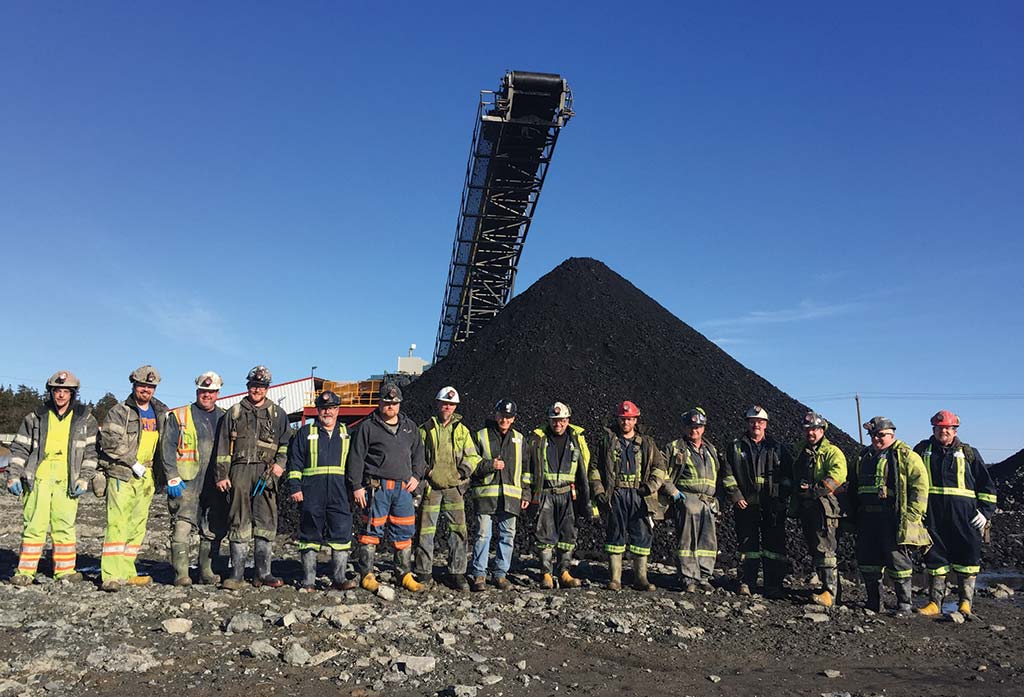 A good resource of information on Kameron Coal's Donkin Coking Coal Mine if you don't feel like reading through Donkin's full technical reports is Mining Data Online and you can see all of their data about Donkin by clicking here.
It explains how, "there are 101 million in-situ tonnes of Harbour Seam resource and 73 million in-situ tonnes of Hub Seam resource within the indicated boundary. The proposed mine (which has since been fully permitted and developed) will recover approximately 33% of these run-of-mine (ROM) tonnes (58 Mt), of which approximately 48 Mt are saleable."
It goes on to explain how Donkin's Coal Handling and Preparation Plant (CHPP) that Kameron Coal built in 2017, "includes all of the material handling, coal processing equipment and stockpiles necessary to process the 3.5 Million Tonnes Per Annum (Mtpa) ROM extracted by the mine and produce approximately 2.75 Mtpa of clean saleable coal with quality parameters suitable for sale into international coking and thermal coal markets."
Kameron Coal's Donkin probable reserve of 58 million ROM tonnes after processing through Donkin's CHPP will become 48 million tonnes of clean saleable coking coal to be exported to Asia, which will last for 17.45 years based on average annual production of 2.75 million tonnes of clean saleable coking coal. At this rate of production, Morien Resources (TSXV: MOX)'s 2%-4% gross production royalty in Donkin will average 2.545%.
The best estimate of what Kameron Coal will sell Donkin's coal for is the Hampton Roads Metallurgical Coal price. On Thursday evening, Argus updated the price of Hampton Roads Metallurgical Coal for as of the previous day of Wednesday, September 29th. After finishing the prior five straight trading days at an all-time high of US$285 per tonne, U.S. coking coal began to breakout on Wednesday when it gained by $2.50 to a new all-time high of $287.50 (CAD$365.36) per tonne! Click here to see for yourself!
Based on the latest U.S. coking coal price, Donkin's probable reserve of 48 million tonnes of clean saleable coking coal, and an average gross production royalty for MOX on the Donkin Mine of 2.545%, MOX is set to earn total future royalties for Donkin of CAD$446.32 million.
Using a discount rate of 8% over a period of 17.45 years, the present value of MOX's Donkin royalty is CAD$116,520,359.
MOX has CAD$2,446,506 in cash and no debt.
MOX also owns a royalty in Vulcan Materials (VMC)'s Black Point Aggregate Project. We believe MOX could easily sell this royalty today for CAD$2,500,000.
All together, MOX deserves a current market cap of CAD$121,466,865.
With 50.91 million shares outstanding, MOX deserves to trade for $2.39 per share.
Coking coal is the strongest commodity in today's market and one of only a select few commodities currently at a new all-time high! Over the weekend, countless investors will be searching for coal stocks especially coking coal stocks.
Recently when these same investors played the uranium sector, they discovered Uranium Royalty Corp (TSXV: URC) and drove its market cap up to a high of $590.7 million, despite URC's royalties being nowhere near as valuable as MOX's royalties!
The Donkin Coking Coal Mine is likely to restart production within months... well ahead of the McArthur River Uranium Mine! While MOX's Donkin gross production royalty is a high value royalty that will average 2.545%, URC's McArthur River Uranium Mine gross overriding royalty is a low value royalty worth the equivalent of only 0.09063%!
Past performance is not an indicator of future returns. NIA is not an investment advisor and does not provide investment advice. Always do your own research and make your own investment decisions. This message is not a solicitation or recommendation to buy, sell, or hold securities. This message is meant for informational and educational purposes only and does not provide investment advice.