Copy/Paste Any Emoji Into Your Web Browser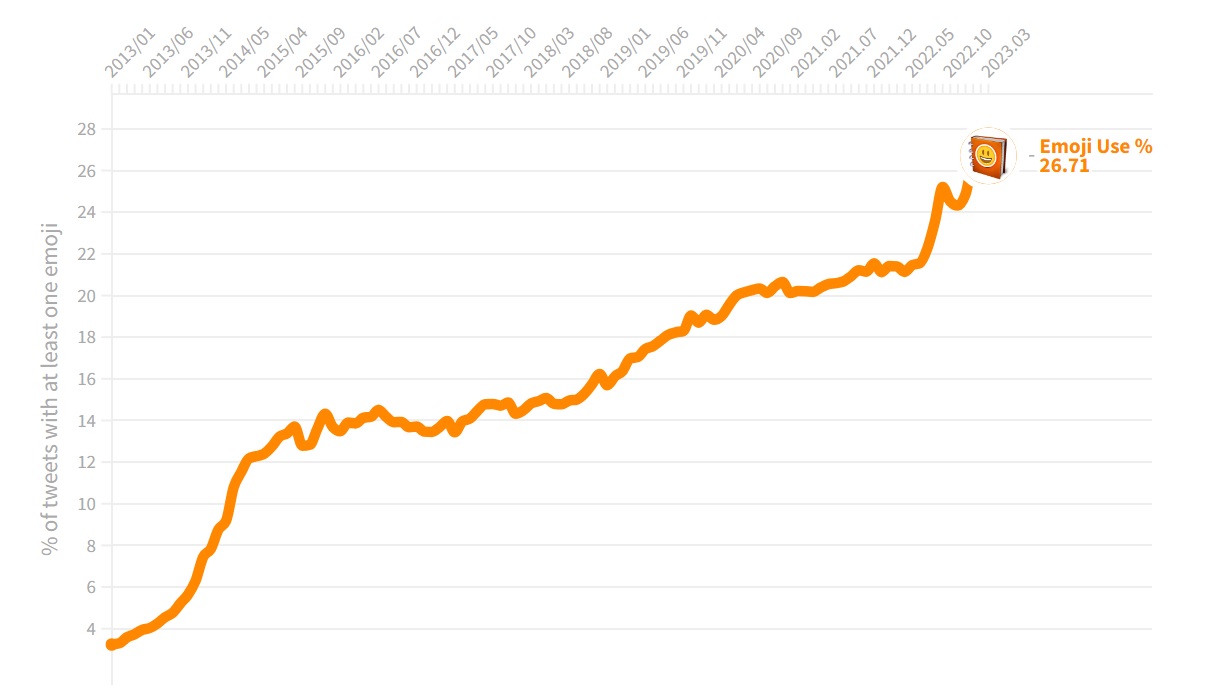 Do people sometimes text you emojis and you have no idea their meaning?
Simply copy and paste the emoji into any web browser or search engine.
Within seconds... Zedge (ZDGE)'s 100% owned Emojipedia will explain to you the meaning of that emoji and its entire history including the year it was added to the Unicode Standard!
Emoji use is rapidly growing each year, with a record 26.71% of Tweets containing at least one emoji in 2023!
ZDGE is the world's #1 most undervalued NYSE/AMEX/NASDAQ stock with the largest short-term upside!
Zedge itself is already a global household name for ringtones/wallpapers, but nobody knows it is a publicly traded company!
As Emojis rapidly grow in use, Emojipedia will also become a global household name very soon!
As the world begins to travel again and takes photos from their trips around the world, ZDGE's highly rated GuruShots will rapidly grow into a global household name too!
Big new things are under development at ZDGE that nobody even knows about yet!
Past performance is not an indicator of future returns. NIA is not an investment advisor and does not provide investment advice. Always do your own research and make your own investment decisions. This message is not a solicitation or recommendation to buy, sell, or hold securities. This message is meant for informational and educational purposes only and does not provide investment advice.