CNBC Spinning Apple's Negative Growth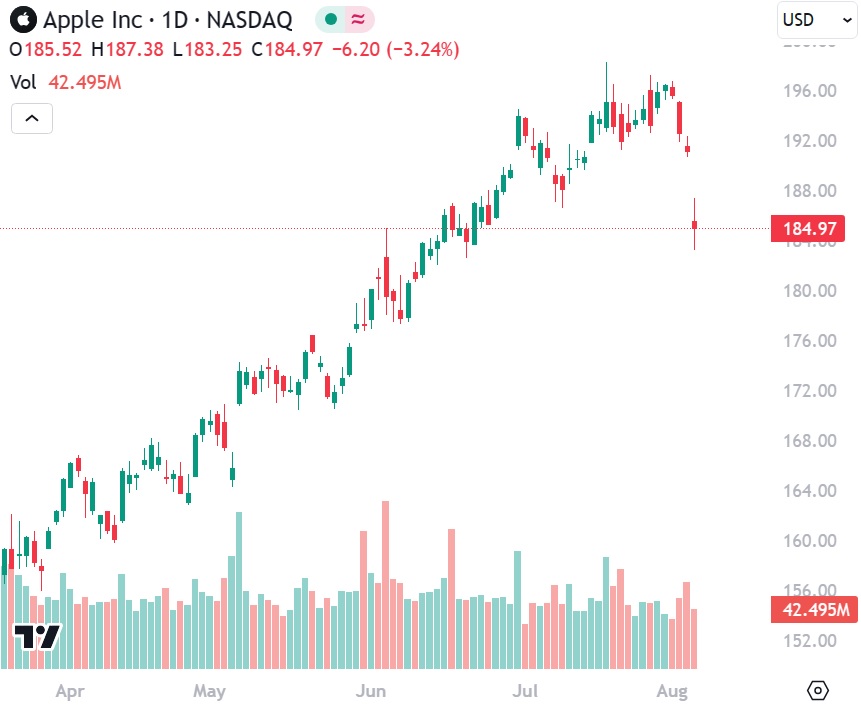 CNBC and the rest of the financial mainstream media is desperately trying to spin Apple (AAPL)'s third straight quarter of negative revenue growth, despite the fact that AAPL is hinting towards a fourth straight quarter of negative revenue growth. The average analyst has been estimating that AAPL will experience 10% growth in perpetuity, which is not only impossible, but AAPL is much more likely to experience an accelerated revenue decline with collapsing margins similar to Nokia (NOK) and Blackberry (BB) when their customers lost excitement for their products due to a lack of innovation. NOK and BB didn't quite have a brainwashed cult of American fanboys who would camp outside a retail store overnight for the "status" and "clout" of owning an overpriced, subpar product, with a marginal improvement of camera resolution, which is why NOK and BB failed so quickly and never had a chance to dominate the market for 16 years. It doesn't explain why AAPL is currently priced for perfection with another 30+ years of market domination. The only way possible for AAPL to one day become a $6 trillion company without any hyperinflation in the U.S. money supply is if you attend the NBA Finals next year and nobody is looking down at their smartphones anymore, because they are looking up at the game through a pair of indoor ski goggles that allow them to simultaneously communicate with friends through a virtual avatar of themselves in Apple's AR Metaverse. If this fantasy doesn't quickly become a reality, AAPL will struggle to remain above a $1 trillion market cap.
On April 23, 2022, NIA sent out an alert entitled, 'AAPL is World's Largest Remaining Bubble'. NIA explained how, "AAPL is the world's largest remaining stock market bubble. When the AAPL bubble bursts the NASDAQ will crash and all "safe haven" dollars currently parked in AAPL will find a new home in gold!"
Gold will hit new all-time highs in the immediate short-term future, and a select few of the highest quality gold explorers will make massive short-term gains of well over 1,000%!