Cathie Wood Purposely Trying to Lose Money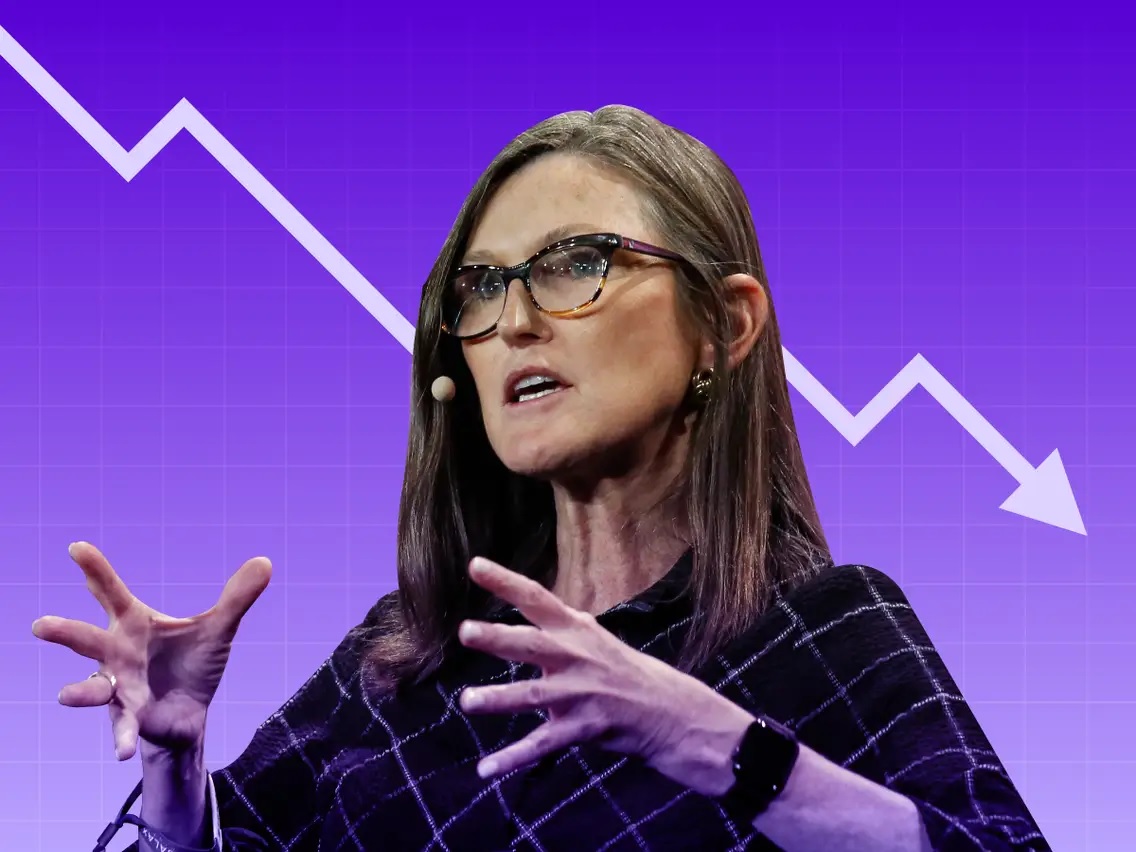 Grayscale Bitcoin Trust (GBTC) plunged by 10.66% early Monday morning to hit a new 31-month low of $7.46 per share, but then quickly found a bid and bounced throughout the rest of the day... closing Monday down by only 0.84% to $8.28 per share. GBTC bounced from a record discount reached on Monday morning of 50% below NAV to close Monday at a discount of only 42.62% below NAV.
Who was the big buyer of GBTC on Monday? Cathie Wood of course! When was the last time that Cathie Wood was right about anything??? Why do investors keep giving Cathie Wood more money when it looks like she is purposely trying to lose money?!
Even if GBTC's discount below NAV from early Monday morning of 50% was a bottom for the discount, it doesn't make GBTC a good investment. Too many people are defending GBTC and their decision not to publicly release their Bitcoin wallet addresses and prove that they actually hold their Bitcoin. Some people are falsely claiming that Coinbase Custody has a non-disclosure policy for Bitcoin addresses, but a small competitor to GBTC known as Osprey Bitcoin Trust (OBTC) also stores their Bitcoin through Coinbase Custody and OBTC published the location of its Bitcoin wallet on Monday, which you can see by clicking here.
This was a positive PR move for OBTC, which closed Monday up by 0.65% vs. GBTC declining by 0.84% and the NAV of both funds declining by 5.07%. OBTC charges a much lower management fee of 0.49% vs. Barry Silbert's rip-off Grayscale management fee for GBTC of 2%. Keep in mind, management fees are based on NAV, so GBTC's fee is equal to 3.49% of its current market value.
Despite OBTC's much greater transparency and significantly lower fees, OBTC closed Monday at a discount of 40.9% below NAV, which is only slightly below GBTC's discount of 42.62% below NAV. Even if you consider the risk of GBTC not having its 635,000 Bitcoin to be low, it is absolutely pointless to take that risk when OBTC is trading at nearly the same discount and has fully disclosed the wallet address of its Bitcoin holdings.
Why are GBTC and OBTC both trading at such large discounts below NAV?
If publicly traded Bitcoin trusts had a mechanism to redeem shares for Bitcoin... everybody would convert to Bitcoin, sell the Bitcoin, and the price of Bitcoin would drop by 50%. Bitcoin is overvalued, but these Bitcoin trusts are NOT undervalued! GBTC has artificially locked up a large supply of Bitcoin that would otherwise be available in the market! The odds are increasing on a daily basis that GBTC will get liquidated at some point in the not-too-distant future!
Coinbase is down by 90% since Cathie Wood first invested... yet she averaged down again by buying more shares on Monday! If Coinbase goes bankrupt, both GBTC and OBTC would become unsecured creditors of the company. Coinbase's Senior Notes due on October 1, 2028, are currently trading at 52 cents on the dollar with a yield of 17.1% and these notes would have priority over other claims including the Bitcoin held in custody for GBTC and OBTC. Why didn't Cathie Wood buy the Coinbase 2028 Senior Notes and get paid 17.1% per year for the risk of Coinbase going bankrupt? Cathie Wood is either incompetent or purposely trying to lose money!
Augusta Gold (TSX: G) is about to breakout big to MUCH higher new 52-week highs in the weeks ahead! As soon as G convincingly breaks $1.90 per share it will rapidly explode to new highs within days! If you already own G, we would appreciate it if you would sell your shares so that NIA's President can accumulate a much larger position on any one last dip that may (hopefully) occur over the next day or two.
Past performance is not an indicator of future returns. NIA is not an investment advisor and does not provide investment advice. Always do your own research and make your own investment decisions. This message is not a solicitation or recommendation to buy, sell, or hold securities. NIA's President has purchased 174,200 shares of G in the open market and intends to buy more shares. This message is meant for informational and educational purposes only and does not provide investment advice.