Cape Breton's Last Underground Coal Mine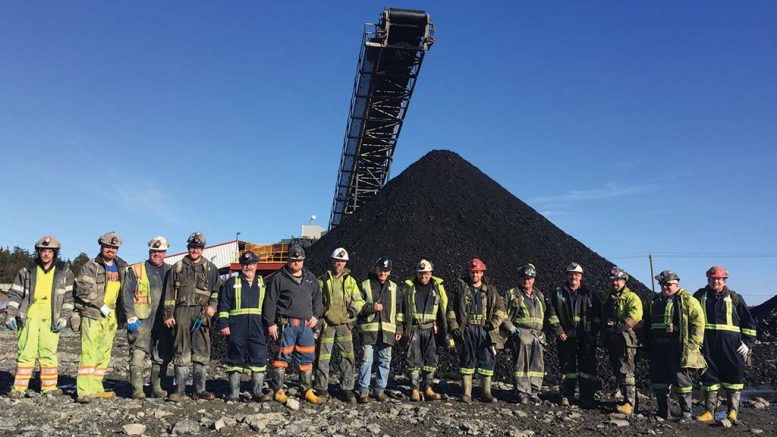 Another article was just published this morning speculating about the Donkin Coal Mine's

reopening

: 'Coal's last chance: It may be now or never for Cape Breton's last underground coal mine' click here to read.
Coal mining is embedded deep into the history of Cape Breton and the people of Nova Scotia

need more

jobs and

lower

electricity

costs

. The majority of the province supports the mine.
Kameron Coal

spent over $300 million developing

the mine and has been spending a fortune since March 2020 keeping it dewatered and ready to reopen. Including the initial work done on the mine that was funded by the government decades earlier total CAPEX spent on the mine has been an inflation adjusted

$600 million

. Only about 3 million tonnes of the 451 million tonnes of coal resources have been mined so far!
If they

weren't

going to

reopen

, they would have sold the mine by now for

$500 million+

in

cash

. Look at Colonial Coal (TSXV: CAD) for example it is merely a coal exploration company that

hasn't

developed their mine yet and it's worth

$288 million

because it has one of Canada's few remaining coal resources left! In our opinion, Morien Resources (TSXV: MOX)

deserves a higher

valuation than Colonial Coal (TSXV: CAD)!
People don't realize how valuable Morien Resources (TSXV: MOX)'s

royalty

is. At current coal prices MOX's

royalty

could generate $20 million+ per year for 30+ years!
We are much more bullish on gold than coal and believe Augusta Gold (TSX: G) is about to become the next

billion-dollar

market cap gold producer.
Past performance is not an indicator of future returns. NIA is not an investment advisor and does not provide investment advice. Always do your own research and make your own investment decisions. This message is not a solicitation or recommendation to buy, sell, or hold securities. NIA's President has purchased 174,200 shares of G in the open market and intends to buy more shares. This message is meant for informational and educational purposes only and does not provide investment advice.