NIA's BLNK Puts Soaring as CORN Calls Expire!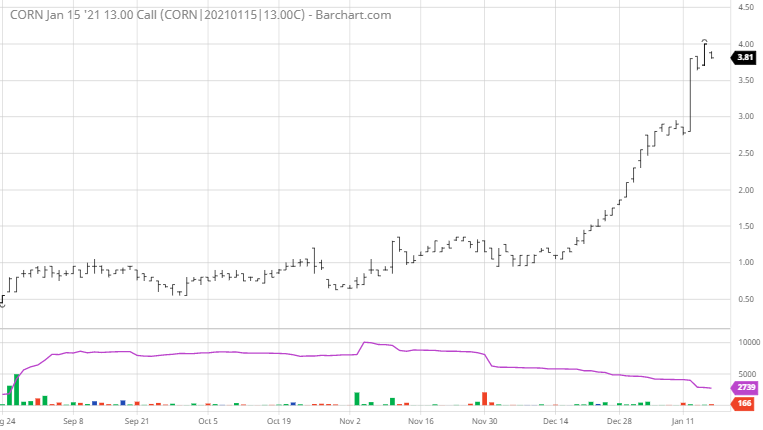 NIA's Teucrium Corn Fund (CORN) January 15th $13 call option suggestion expired today! It hit a record high yesterday of $4 for a gain of 471.43% from NIA's August 25th suggestion at $0.70! NIA's President sold his remaining 87 contracts yesterday at $3.71 up 488.89% from his initial purchase price of $0.63!
Including the previous 650 contracts that he sold at an average price of $2 he successfully turned a $46,431 investment into $162,277 for a profit of $115,846 or 249.5%!
On January 11th, NIA announced its official brand new option suggestion the Blink Charging (BLNK) February 26th $50 put option at a price of $9.80!
BLNK declined by 10.49% today to close at $47.10 per share!
NIA's BLNK put option suggestion closed today at $11.55 for a gain of 17.86% since NIA's suggestion on Monday at $9.80!
Past performance is not an indicator of future returns. NIA is not an investment advisor and does not provide investment advice. Always do your own research and make your own investment decisions. This message is not a solicitation or recommendation to buy, sell, or hold securities. This message is meant for informational and educational purposes only and does not provide investment advice.