Bitcoin Won't Bottom Until GBTC Discount is Eliminated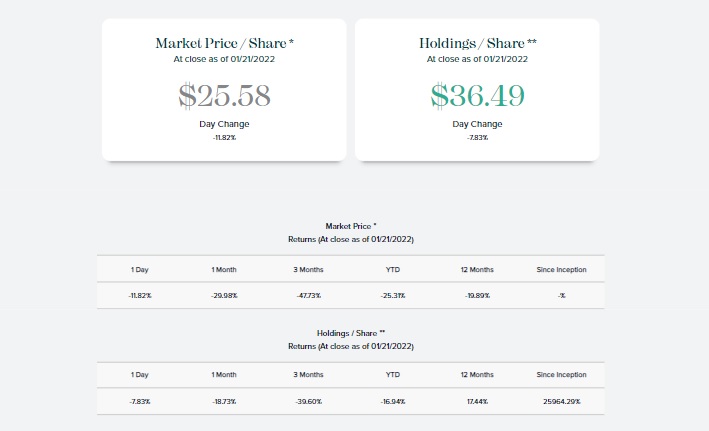 On December 26th, 2021, Bitcoin was trading for $51,000 and NIA sent out an alert, 'Why Crypto will Collapse' explaining why Grayscale Bitcoin Trust (GBTC)'s 15.13% discount below Net Asset Value (NAV) meant that a Bitcoin price collapse was imminent.
Over the following 12 days, Bitcoin declined by 17.84% to $41,900 and NIA sent out an alert on January 7th, 'Bitcoin's Problem Has Only Gotten Worse' explaining how GBTC's discount had actually grown since December 26th to a level of 20.56% below NAV.
Over the next 12 days, Bitcoin attempted to bounce but with no institutional demand and no Tether printing, Bitcoin failed to regain traction.
On Friday, Bitcoin declined by 7.83%, but GBTC declined by 11.82%! GBTC's discount has now grown to 29.9% below NAV! This is GBTC's largest discount in history!
No matter how far Bitcoin falls, GBTC's discount below NAV only grows larger thereby multiplying Bitcoin's selling pressure! Bitcoin's downward spiral is set to accelerate in the days/weeks ahead! Bitcoin won't bottom until GBTC's discount is eliminated!