Bitcoin Getting Ready for Another 75% Crash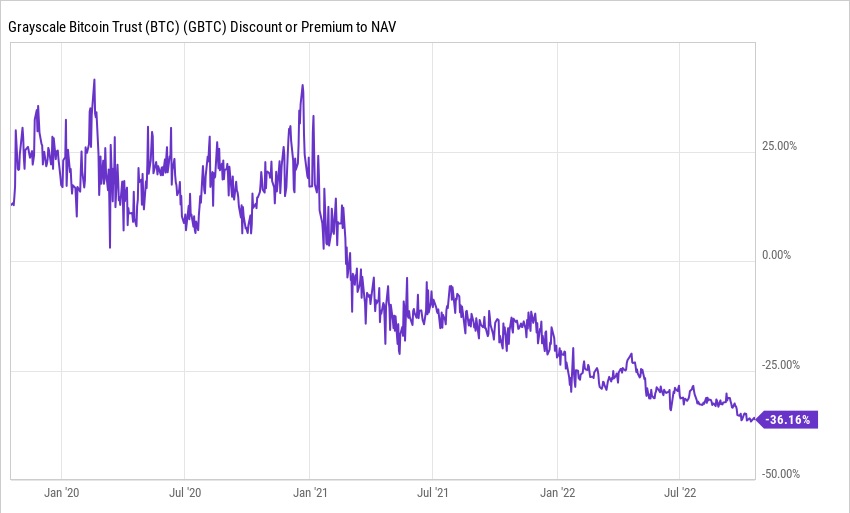 On December 26th with Bitcoin at $50,791, NIA sent out an alert 'Why Crypto will Collapse' explaining that Grayscale Bitcoin Trust (GBTC) was trading at a discount of 15.13% below NAV and this discount was a sign that Bitcoin was about to crash.
On January 22nd with Bitcoin at $35,091, NIA sent out an alert 'Bitcoin Won't Bottom Until GBTC Discount is Eliminated' explaining that despite Bitcoin's decline, GBTC's discount had increased to a new record high of 29.9% below NAV.
Today despite Bitcoin trading for only $19,144, GBTC is now trading at a discount of 36.16% below NAV.
Despite Bitcoin declining by 62.3% in less than ten months, GBTC's discount has increased to a level that is 2.39X larger than before. This means Bitcoin could be ready to crash by another 75%.
Moving forward, gold will outperform Bitcoin by orders of magnitude.