Bitcoin Gains Were Always Fake
Between September 27, 2013, and November 30, 2013, when Bitcoin made its first major bull cycle rally from $126 up to $1,120 for a gain of 788.89% in two-months, all of Bitcoin's gains came from artificial buying with "Mt Gox Dollars" that were equivalent to today's Tether (USDT). Mt Gox was insolvent and wasn't allowing anybody to withdraw real dollars from their exchange, so they printed $112 million in "Mt Gox Dollars" for the purpose of manipulating Bitcoin to higher prices hoping to attract new U.S. dollar deposits.
Mt Gox credited 49 Mt Gox accounts in matching amounts of either $2 million or $2.5 million. During a two-month time period, these 49 Mt Gox accounts used the $112 million in newly printed Mt Gox dollars to buy Bitcoin and manipulate the price upward.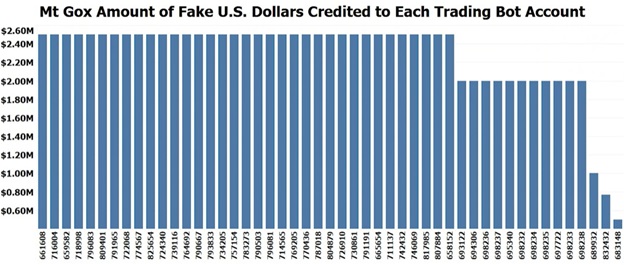 The 49 Mt Gox accounts made 7,000 separate buy orders to purchase a total of 268,000 Bitcoin. 90% of these buy orders occurred in intervals of between 5 and 15 minutes.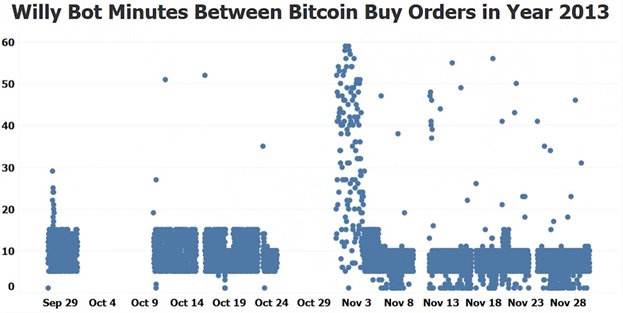 On days that these 49 Mt Gox accounts purchased 10,001+ Bitcoin, the price of Bitcoin increased by an average of 9.03%. On days that these 49 Mt Gox accounts purchased 5,001-10,000 Bitcoin, the price of Bitcoin increased by an average of 8.57%. On days that these 49 Mt Gox accounts purchased 1,001-5,000 Bitcoin, the price of Bitcoin increased by an average of 2.59%. On days that these 49 Mt Gox accounts purchased 100-1,000 Bitcoin, the price of Bitcoin increased by an average of 1.03%. On days that these 49 Mt Gox accounts didn't make any purchases, Bitcoin declined by an average of -0.54%.
The Mt Gox Bitcoin manipulation was done by the "Willy Bot" that they created. Without these gains, there would be no Bitcoin bull market cycles of later years. In 2014 after Mt Gox went bankrupt and Bitfinex became the new #1 Bitcoin exchange, Bitfinex CFO (and plastic surgeon) Giancarlo Devasini admitted on a public forum that he was building his own version of Mt Gox's "Willy Bot".
In August 2016, after Bitfinex got hacked by Heather Morgan (the female rapper Razzlekhan) and lost 119,756 Bitcoin, they credited Bitfinex clients with a "BFX token" for each missing dollar.
Bitfinex needed a way to repay the holders of their 48 million BFX tokens who refused to convert to Bitfinex stock. Bitfinex had already created their own stablecoin Tether (USDT), but it had little/no interest from investors with only $6.95 million of total Tethers issued during the first 24 months of its existence. In January 2017, Bitfinex began printing new Tethers while simultaneously redeeming BFX tokens.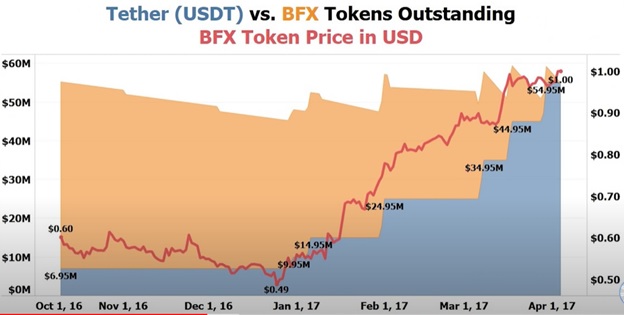 Between January 2017 and March 2017, $48 million worth of Tethers were printed or $16 million per month equal to a sudden 55.25X increase in the average monthly printing of new Tethers and increasing the supply of USDT to $54.95 million.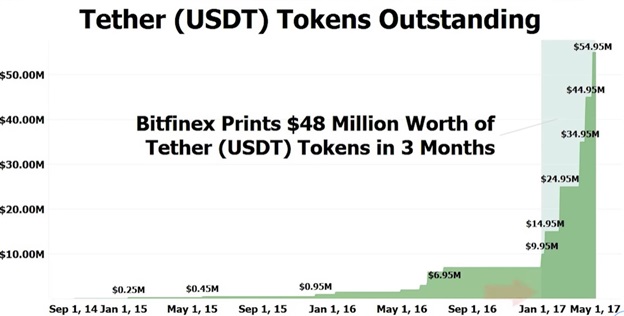 During this same time period, all 48 million BFX tokens were redeemed. By Bitfinex creating $48 million in liquidity out of thin air, it sent the price of Bitcoin from $966.30 at year-end 2016 up to a new all-time high of $2,760 in May 2017. With Bitcoin soaring from newly printed Tethers, this leverage allowed people to invest their new Bitcoin wealth into Ethereum, thereby driving Ethereum from $8.16 up to $234.76 during the same time period and creating additional leverage for people to buy new Ethereum based altcoins.
For the remainder of 2017, during any Bitcoin downturn, $100 million+ of new Tethers were immediately printed and used to wash trade Bitcoin up to new all-time highs.
In late-2017, a Bitfinex employee posted to Reddit admitting it was implausible that U.S. dollars were being used to purchase the newly printed Tethers. According to the Bitfinex employee, investors were converting other Cryptocurrencies to purchase USDT, but at no point were actual U.S. dollars being deposited into an account to back the token.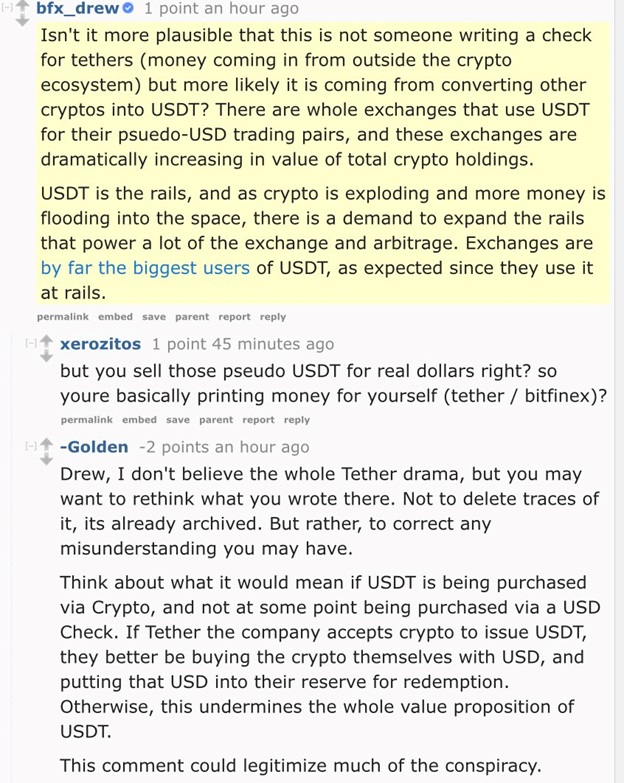 A NY Attorney General investigation found that at certain points in 2018 when "snapshots" of Tether's backing were taken for attestation statements, the dollars backing Tether came from the deposits of Bitfinex clients.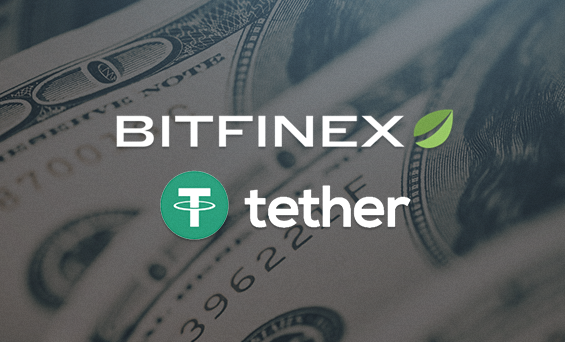 Bitfinex created a fractional reserve system within their exchange. Back then, there were only $2 billion Tethers outstanding, yet it was already on a fractional reserve system! 97% of outstanding Tether tokens were printed since January 2020!
Even if Tether (USDT) was fully backed when Bitcoin hit its all-time high on November 10, 2021, of $69,000, which is also when Tether's supply stopped growing exponentially at $73.91 billion, assuming that Tether is mostly backed by other Cryptocurrencies or assets tied to the value of Cryptocurrencies (such as IOUs from Sam Bankman-Fried's Alameda Research), with the Crypto market losing 66.67% of its value since then, it would leave only $24.63 billion in remaining reserves today.

Considering that Tether has seen $7.08 billion in net redemptions since November 10, 2021, that would leave only $17.55 billion in remaining assets today backing $66.83 billion worth of USDT for total backing of only 26.26% in a best-case scenario.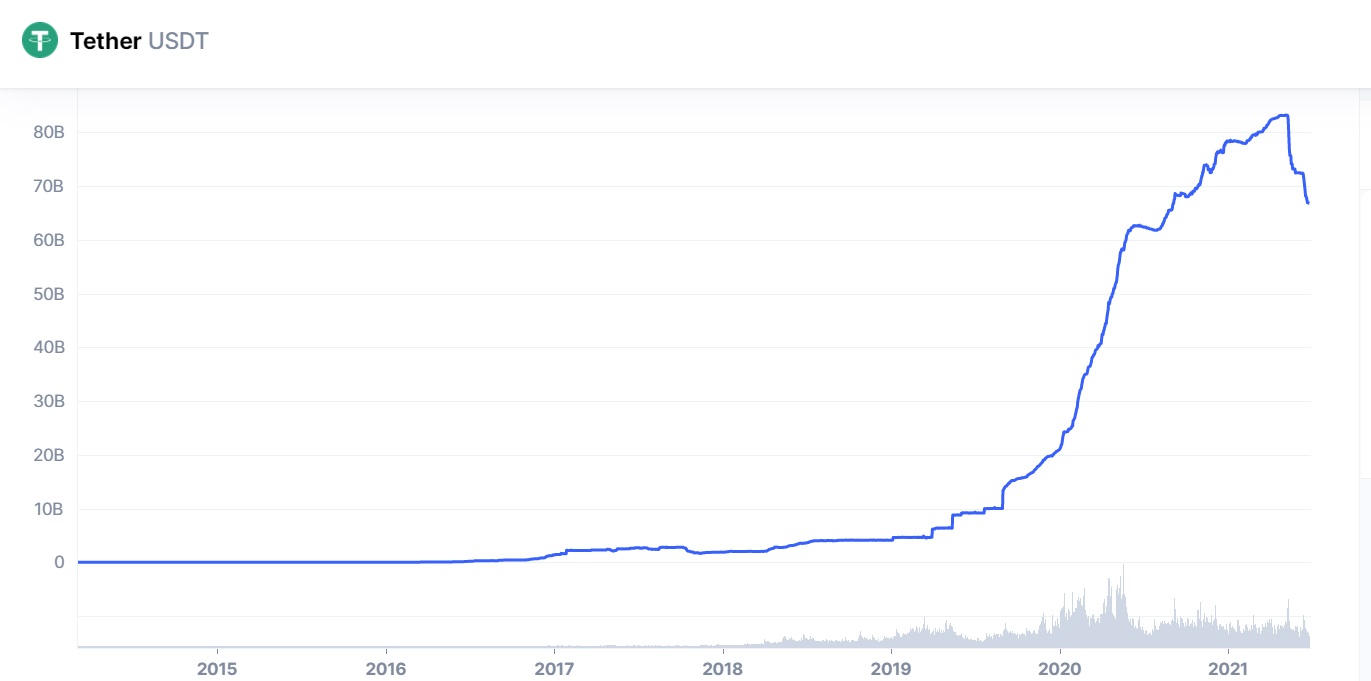 If Mt Gox victims finally receive back their Bitcoin recovered by the Japanese Mt Gox trustee and begin dumping them into the open market, causing Michael Saylor's MicroStrategy (MSTR) to receive a margin call on its Bitcoin debt and forcing MSTR's Bitcoin holdings to be liquidated, it could cause another 50% drop in the value of Tether's reserve assets thereby driving their value down to only $8.775 billion for backing of 13.13%. If this occurs, Tether will almost definitely receive another $10 billion or more in new redemption requests, causing them to liquidate their remaining reserve assets and potentially go completely bust.
A decline in Bitcoin down to below $10,000 would most likely result in Tether going bust and causing Bitcoin to crash as low as $500. This is why Sam Bankman-Fried is desperately trying to bailout firms like Voyager Digital (TSX: VOYG) and BlockFi. Sam Bankman-Fried's Alameda Research as the largest recipient of newly printed Tethers over the past 18 months puts him at the very top of the Crypto ponzi. He needs to prevent all of the remaining smaller ponzi schemes from going bust or figure out a way to create a new HUGE ponzi scheme to replace Tether otherwise the whole entire Crypto house of cards will come crashing down before year-end.
Anybody buying Bitcoin here at $21,384 believing it is cheap is making a major mistake. If you currently own Crypto assets, you are probably down big on paper, but if you sell now and invest the proceeds into Augusta Gold (TSX: G) the newly created gold company of Richard Warke the #1 most successful gold investor in world history... we truly believe you can easily make your losses back plus MUCH more. Richard Warke's last two gold companies achieved gains at their highs of 4,386%-12,960% and we believe G is about to become his most successful gold company in history! Click here to see G's brand-new investor presentation!
If you stay invested in the Crypto market, you will never recover your losses. As you saw in 2020/2021, every newly printed Tether (USDT) had progressively less effect on the Crypto market compared to 2017. With the Federal Funds Rate increasing, it is no longer possible to print new Tethers and create a leverage effect that will drive the Crypto market back up! Although a short-term bounce in Crypto prices is always possible, there is NEVER going to be another Crypto bull market that results in new all-time high Crypto prices! We say this as the only organization in the world that perfectly timed the last two Crypto bull runs in May 2016 and June 2020 while also warning the public to cash out of all Crypto assets with perfect timing at the exact Crypto market peaks in December 2017 and November 2021!
Past performance is not an indicator of future returns. NIA is not an investment advisor and does not provide investment advice. Always do your own research and make your own investment decisions. This message is not a solicitation or recommendation to buy, sell, or hold securities. NIA's President has purchased 174,200 shares of G in the open market and intends to buy more shares. This message is meant for informational and educational purposes only and does not provide investment advice.