Bitcoin Breaks $17K, Big NIA Announcement Coming!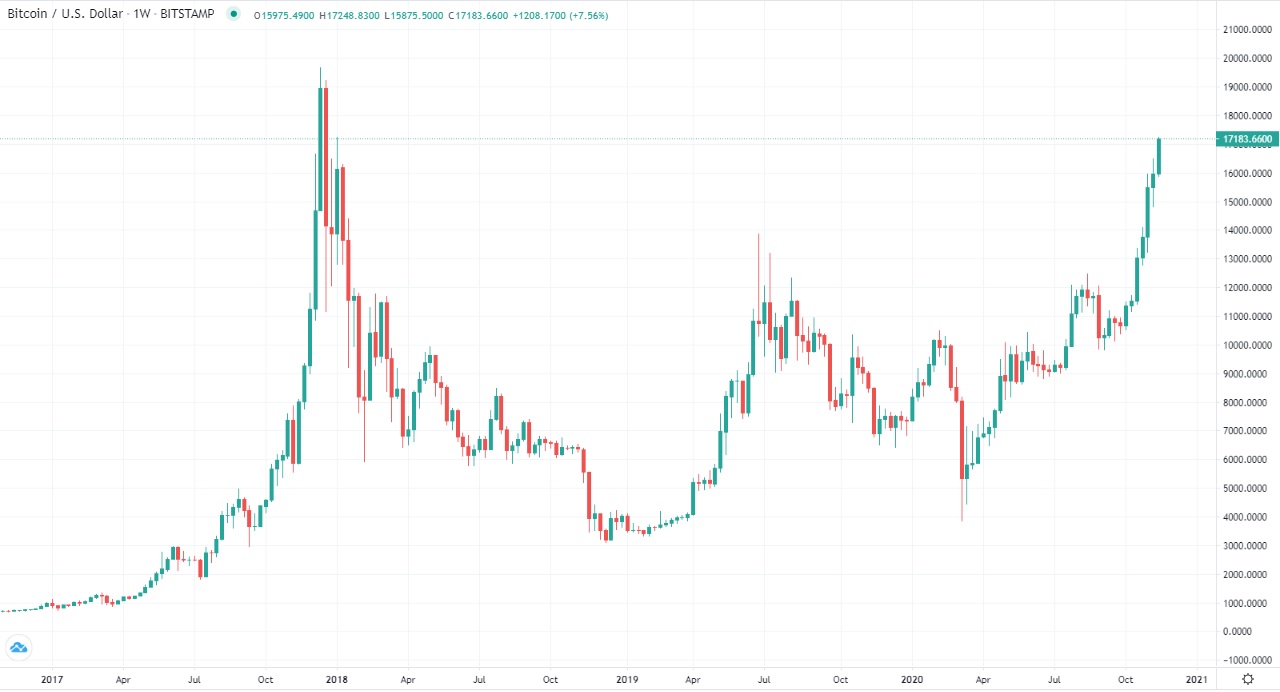 Bitcoin just broke $17,000 this morning and hit a new 34-month high of $17,248!
There is an undiscovered Bitcoin play with a very low market cap that has been totally overlooked by the market and we will be announcing it in the days ahead.
Past performance is not an indicator of future returns. NIA is not an investment advisor and does not provide investment advice. Always do your own research and make your own investment decisions. This message is not a solicitation or recommendation to buy, sell, or hold securities. This message is meant for informational and educational purposes only and does not provide investment advice.