BETR's Extremely Bullish Chart and Technicals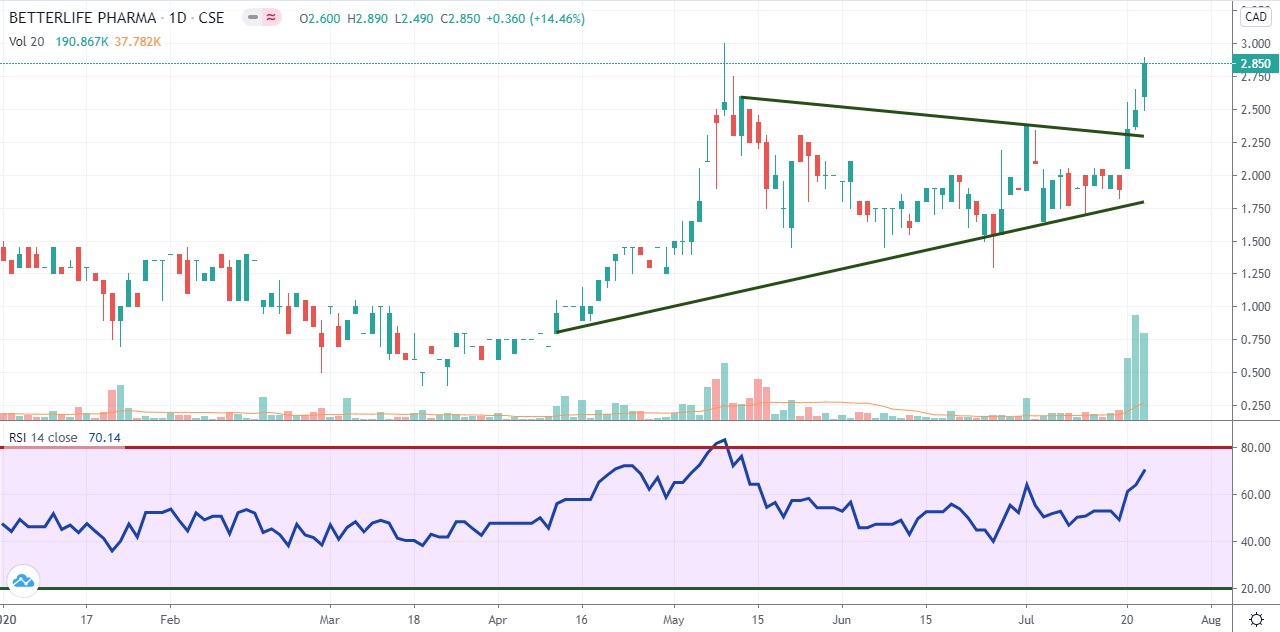 BetterLife Pharma (CSE: BETR) or BETRD in the U.S. has the most bullish chart out of all stocks that we follow. On Monday, BETR successfully surpassed its key breakout point of $2.30 per share and closed at a price of $2.35 per share. Over the last two days, BETR has gained major momentum... rising to a closing price yesterday of $2.85 per share.
BETR's 14-day relative strength index (RSI) is still only 70.14. For comparison, OPKO Health (OPK)'s 14-day RSI during its recent rally closed above 70.14 for the first time on June 30th, which was its first day closing above $3 per share. Afterwards, OPK rallied for the next 5 straight trading days to a July 8th closing price of $4.08 per share where it had a 14-day RSI of 81.38.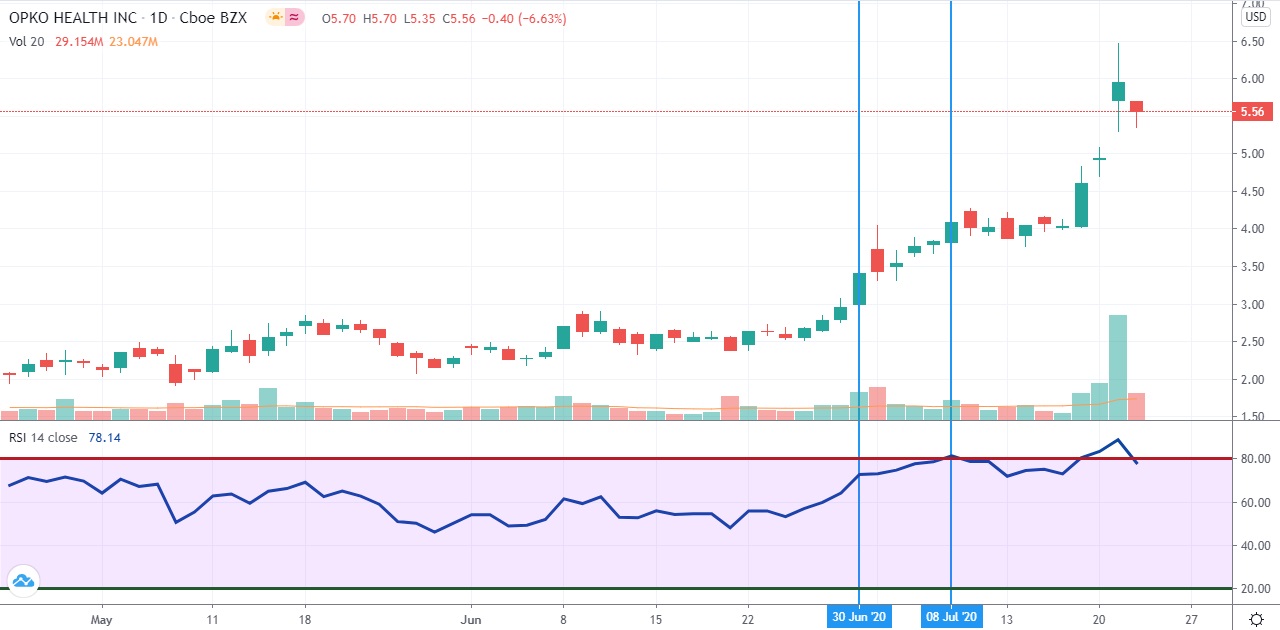 OPK then made a healthy three-day pullback to a July 13th closing price of $3.87 per share where its 14-day RSI had returned to 71.99. After OPK's 14-day RSI returned to a healthy level of 71.99, it gained on 5 of the next 6 trading days, finally peaking on July 21st at $6.47 per share when its 14-day RSI had surpassed 90.
BETR has traded total volume over the last three days of 555,869 shares. Although this is BETR's highest three-day volume in history and 17X above average it is still relatively low. When OPK peaked at $6.47 per share on July 21st it traded volume of 115,489,000 shares in a single day equal to 17.24% of its shares outstanding. For BETR to trade 17.24% of its shares outstanding in a single day it would need to trade volume of 2,967,000 shares in a single day. We consider BETR to be undiscovered until we see it trade at least 500,000-1,000,000 shares in a single day.
Past performance is not an indicator of future returns. NIA is not an investment advisor and does not provide investment advice. Always do your own research and make your own investment decisions. This message is not a solicitation or recommendation to buy, sell, or hold securities. NIA has received compensation from BETR of USD$50,000 cash for a six-month marketing contract. This message is meant for informational and educational purposes only and does not provide investment advice.