Answer to Elon Musk's Challenge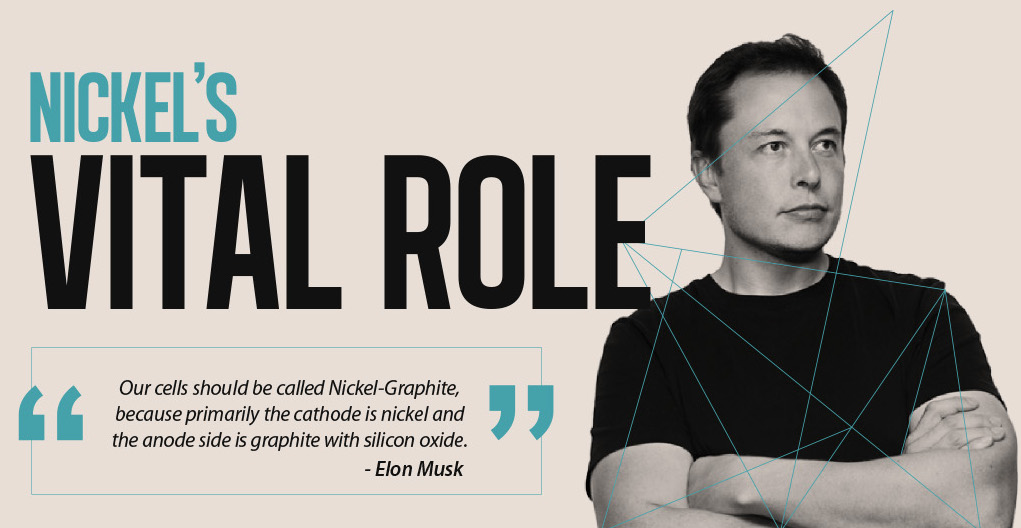 On the morning of July 24th, we sent out an update about American Manganese (TSXV: AMY) at $0.18 per share, discussing their plans to spin off their mineral properties into a new publicly traded company so that AMY can focus exclusively on their patented EV battery recycling technology. AMY gained 8.33% to $0.195 on July 24th on its strongest volume in weeks. AMY closed last week at $0.22 per share its highest weekly closing price since February 7th.
Elon Musk, CEO of Tesla (TSLA), has promised a "giant contract for a long period of time" to any company able to extract nickel in an efficient and environmentally sustainable manner. This is exactly what AMY's patented RecycLiCo™ technology does. It extracts up to 100% of battery cathode metals such as nickel and cobalt from spent EV batteries.
AMY's technology uses an environmentally friendly closed-loop hydrometallurgical system with no green house gas emissions, no landfill waste, low energy consumption, and recycling of process water and reagents while also reducing reliance on mining raw materials.
We first introduced you to AMY in November of last year and many things seem to be coming together for the company right now. AMY recently reported a 150% increase in its pilot plant processing capacity from 64 kilograms a day up to 160 kilograms a day after a successful engineering upgrade. AMY has just received specialized pieces of equipment that should further increase their pilot plant's capacity with new optimization tests about to take place!
Past performance is not an indicator of future returns. NIA is not an investment advisor and does not provide investment advice. Always do your own research and make your own investment decisions. This message is not a solicitation or recommendation to buy, sell, or hold securities. NIA has received compensation from AMY of USD$30,000 cash for a six-month marketing contract. This message is meant for informational and educational purposes only and does not provide investment advice.