AHG Becomes Pure CBD Play, First CBD Product Hits Market!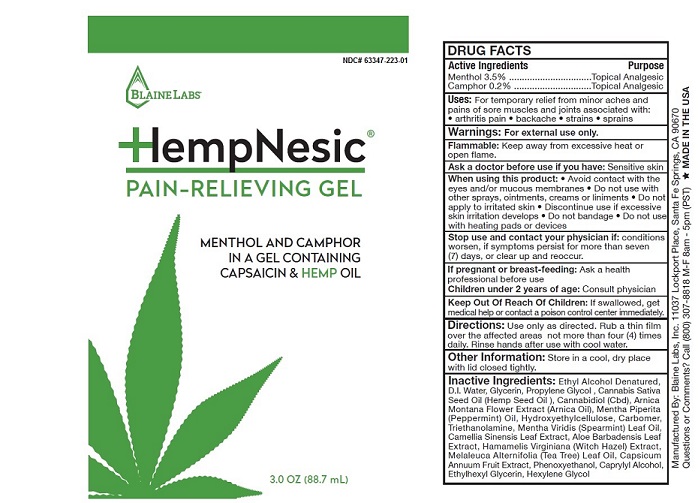 In recent days, several of the

largest multi-billion dollar

Canadian cannabis giants have announced

explosive

revenue

growth

, but the management of each company said in their earnings conference calls that the biggest growth market for the cannabis industry moving forward will be the U.S. CBD marketplace. All of the major Canadian recreational

cannabis giants

are planning to

invest big into the U.S. CBD market

in the second half of 2019.
Alternate Health (CSE: AHG) has just announced this morning that the company will now be focused exclusively on hemp-derived cannabinoid (CBD) extraction, along with the manufacturing and distribution of proprietary medical grade products. This makes AHG the only publicly traded pure play in the CBD space. In the second half of 2019, when companies like Canopy Growth (CGC) and Tilray (TLRY) begin to invest billions into the U.S. CBD space, AHG is likely to become a takeover target, in NIA's opinion.
If you read AHG's press release from this morning, their acquisition of Blaine Labs appears to be a done deal. Here is the new AHG company description from the end of its press release:
Alternate Health (CSE: AHG, OTCQB: AHGIF) is an international leader in the CBD industry, including extraction, product development and distribution. Alternate Health's industry-leading software systems provide the platform for the company's diverse operations, including blockchain tax collection systems, CBD product distribution, hemp-derived extract manufacturing and the first medical cannabis online portal approved by the Florida Department of Health. Through Alternate Health's subsidiary, Blaine Labs, the Company is a leader in cGMP medical product manufacturing and distribution, with over 50 product SKUs available from major retailers, including Walmart, Amazon, CVS and Walgreens.
Post acquisition of Blaine Labs, NIA estimates that AHG's shares outstanding will now increase to approximately 81 million. At AHG's current share price of $0.55, this will give AHG a market cap of only CAD$44.55 million or USD$33.19 million when Blaine Labs generated revenue in 2018 in excess of USD$14 million with approximately USD$8 million in net income.
Besides AHG's Blaine Labs products currently being sold at nearly 19,500 CVS/Walgreens locations, as well as at Wal-Mart retail stores, and on Amazon - AHG's Blaine Labs products are being sold by approximately 1,000 private practice podiatrists, dermatologists, and chiropractors across the country! There are also hundreds of small/mid-sized online stores selling their products, including the eSkinStore!
If you visit the Blaine Labs page on eSkinStore by clicking here, you will see that AHG is officially now selling its first CBD-infused product called the HempNesic Pain-Relieving Gel - a CBD-infused version of their popular Ortho-Nesic Pain Relieving Gel.
Although AHG's Ortho-Nesic only costs $20 for a 6 fl oz tube, AHG's HempNesic costs $49 for a 3 fl oz tube! We expect AHG to have HUGE profit margins on their CBD-infused products!
Past performance is not an indicator of future returns. NIA is not an investment advisor and does not provide investment advice. Always do your own research and make your own investment decisions. This message is not a solicitation or recommendation to buy, sell, or hold securities. NIA is receiving compensation from AHG of USD$40,000 cash for a one-month marketing contract. Never make investment decisions based on anything NIA says. This message is meant for informational and educational purposes only and does not provide investment advice.