AAPL Bubble is Bursting Like NIA Predicted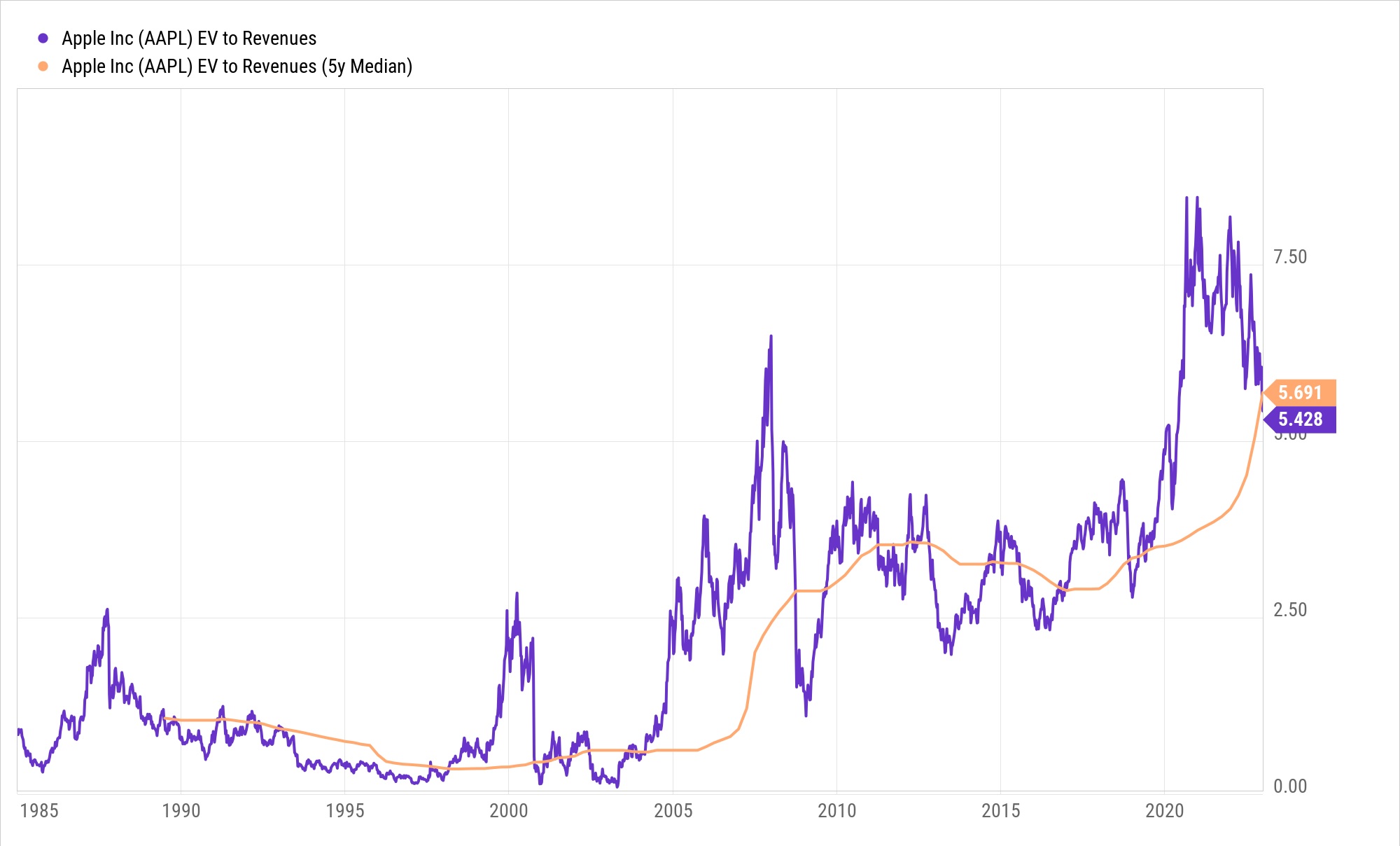 On April 23rd, NIA sent out an alert entitled, 'AAPL is World's Largest Remaining Bubble'. Click here to read it!
In this alert, NIA said, "The most important chart in the world right now is Apple (AAPL)'s enterprise value/revenue ratio vs. AAPL's 5-year median enterprise value/revenue ratio. AAPL is the world's largest remaining stock market bubble. When the AAPL bubble bursts the NASDAQ will crash and all "safe haven" dollars currently parked in AAPL will find a new home in gold!"
At the time of NIA's alert, AAPL had an enterprise value of 7.135X revenue. On Wednesday, AAPL's EV/revenue ratio fell to below the 5-year median exactly like NIA predicted eight months ago! AAPL closed with an enterprise value of 5.428X revenue and is likely to fall much further as AAPL's profit margins collapse in the upcoming quarters!
NIA's President loves his iPhone and Tesla, but both AAPL and TSLA have much further to decline. If either stock ever returns to their all-time highs, it will be at least 5-10 years from now and by then you will have gold trading for at least $6,000-$12,000 per oz.