$6.53B Has Entered GLD So Far this Year!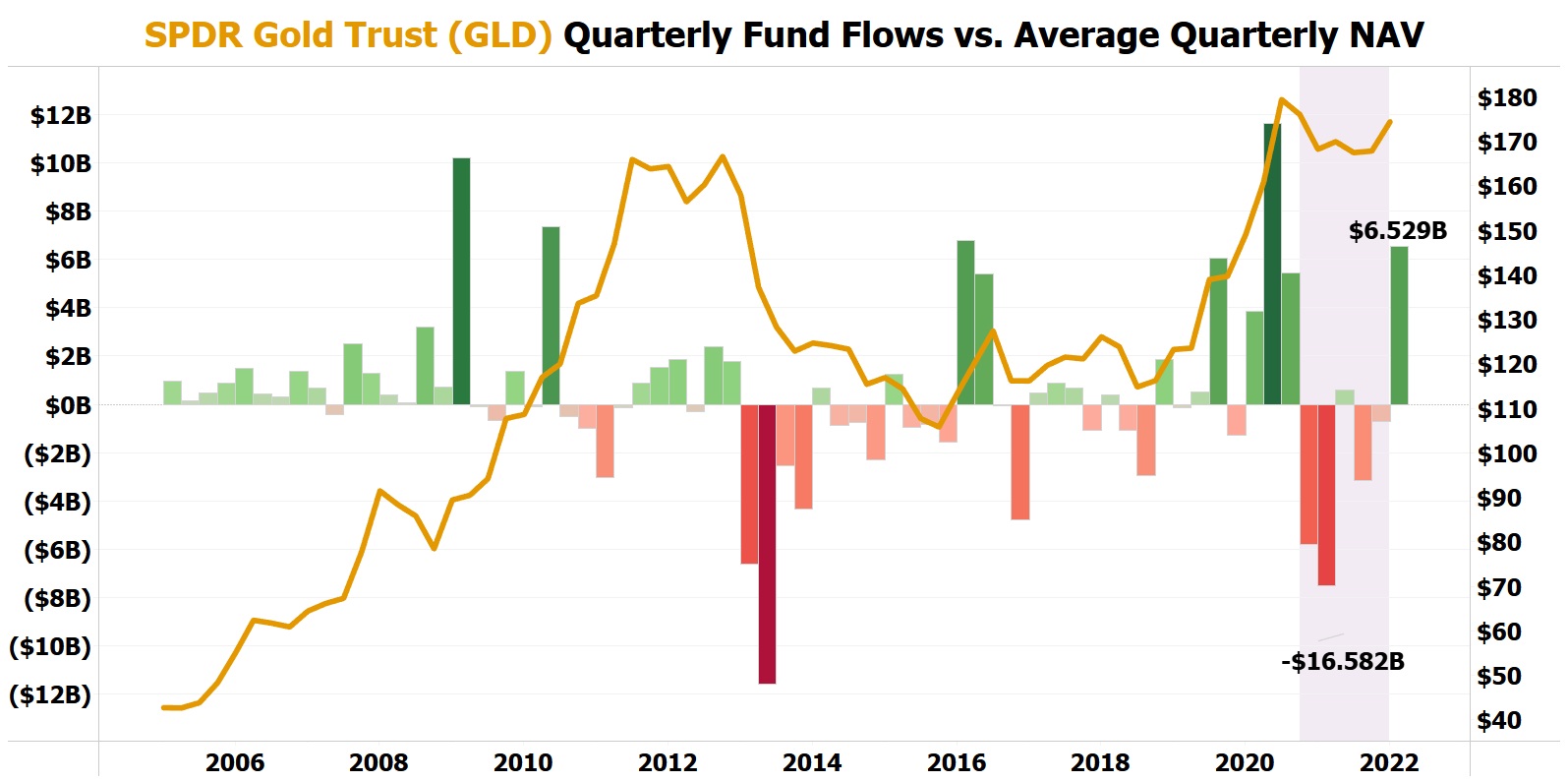 SPDR Gold Trust (GLD) has seen $6.529 billion in positive funds flows year-to-date in 2022. However, this is small in comparison to the $16.582 billion in negative fund flows from the prior five quarters combined. When fund flows into GLD begin, they always continue for many quarters, and they never stop after one quarter. We suspect that fund flows into GLD throughout the full year of 2022 will be far greater than the 4Q 2020 through 4Q 2021 outflows.
With crude oil prices resuming their rally on Thursday/Friday and rising $10.34 per barrel over the last two trading days to $105.35 per barrel, the U.S. price inflation crisis is not going away anytime soon.
If gold doesn't hit a new all-time high next week, we still expect gold to make big gains next week and hit new all-time highs in the following weeks.
North Peak Resources (TSXV: NPR) or BTLLF on the U.S. OTC will begin to release drilling results soon and we believe it will quickly reach double-digit territory.
Past performance is not an indicator of future returns. NIA is not an investment advisor and does not provide investment advice. Always do your own research and make your own investment decisions. This message is not a solicitation or recommendation to buy, sell, or hold securities. NIA's President has purchased 211,000 shares of NPR in the open market and intends to sell his position within the next four months at much higher share prices. He may also add additional NPR shares to his position at any time. This message is meant for informational and educational purposes only and does not provide investment advice.