4 Commodities Hit New 52-Week Highs Priced in Gold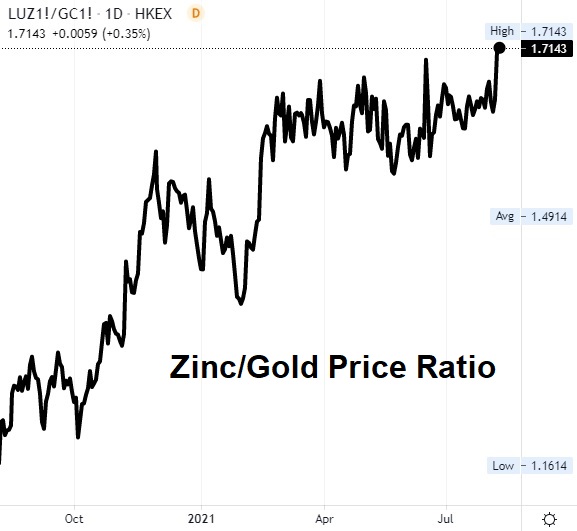 There are currently four commodities that are trading at new 52-week highs when priced in gold: Lithium, Coal, Oats, and Zinc!
Of these four commodities hitting new 52-week real money highs, zinc has the most bullish long-term chart and appears poised for its most epic breakout in history. The zinc/gold price ratio finished last week at a new 52-week high of 1.7143 for a gain of 47.6% from its low one year ago of 1.1614! For the last two decades, zinc has consistently bottomed at higher lows with a rapidly converging trading range to form a triangle pattern.
Zinc appears poised to make a bullish breakout from this two decade triangle pattern this month while it simultaneously hits new multi-year highs priced in gold (real money)!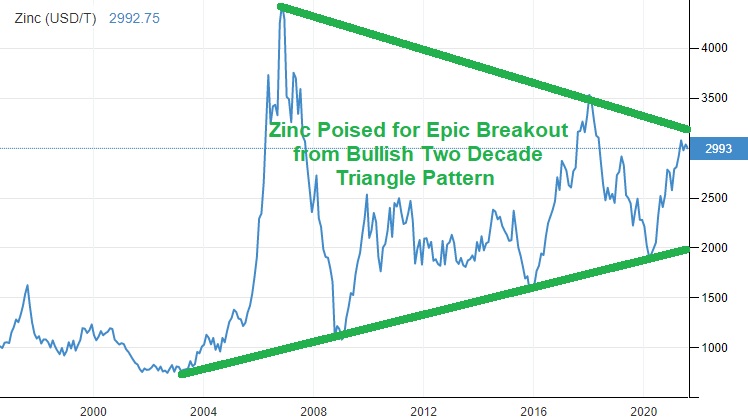 If zinc makes a bullish breakout from its long-term triangle pattern, we could potentially see zinc rapidly explode from its current price of $2,992.75 per tonne to new all-time highs of above $4,442 per tonne!
The world's largest primary zinc producer Vedanta (VEDL) has gained by 246.34% over the last nine months and finished last week at its highest weekly closing price in 39 months!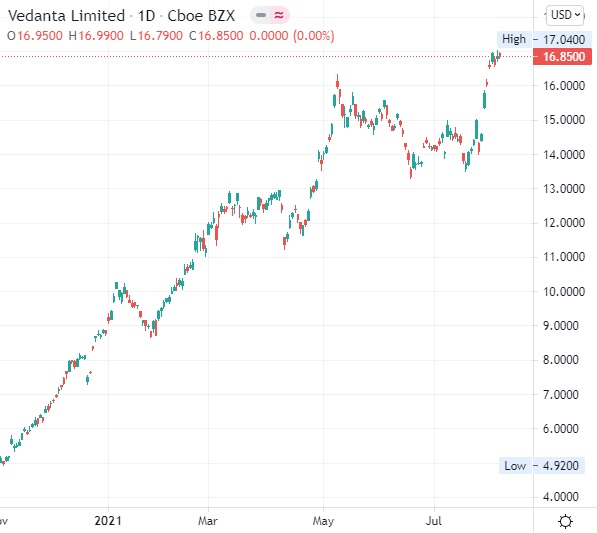 NIA has been researching every primary zinc producer/explorer in existence in search of the #1 best way to capitalize on what will likely become zinc's most epic breakout/rally of all-time!
NIA will be announcing its #1 favorite primary zinc stock suggestion tomorrow morning!
Past performance is not an indicator of future returns. NIA is not an investment advisor and does not provide investment advice. Always do your own research and make your own investment decisions. This message is not a solicitation or recommendation to buy, sell, or hold securities. This message is meant for informational and educational purposes only and does not provide investment advice.