15 Years Ago Today, Gold Hit Record High and Soared 21.45% Within 2 1/2 Months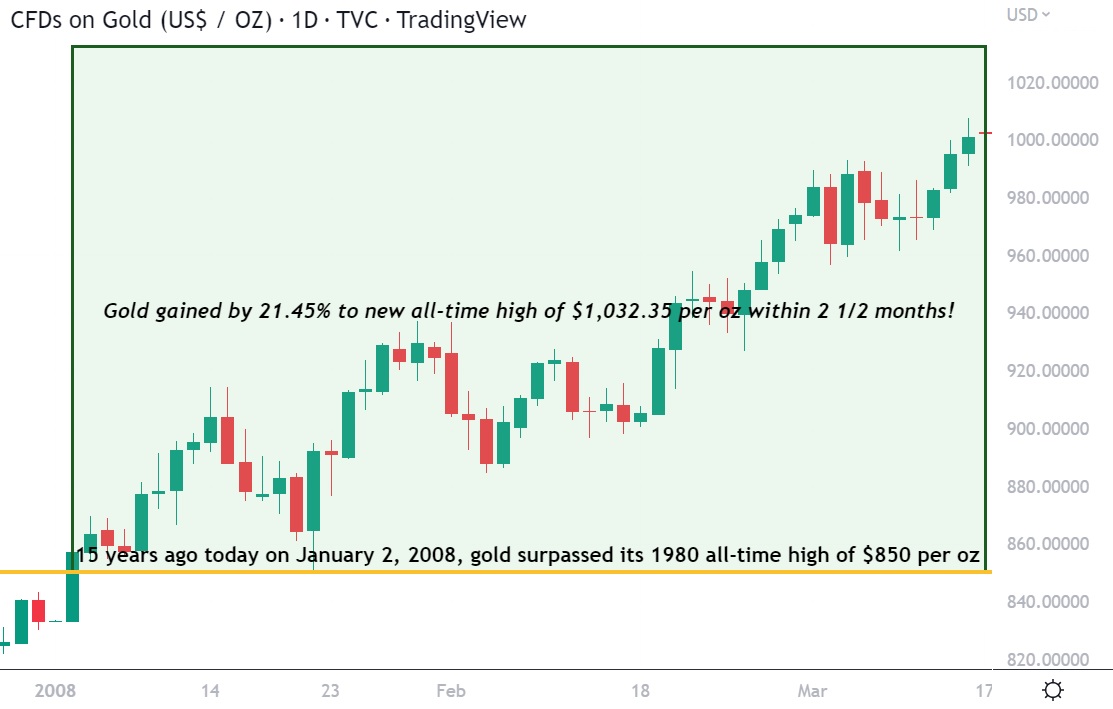 Exactly 15 years ago today during the Global Financial Crisis, gold on January 2, 2008, surpassed its all-time nominal high from January 21, 1980, of $850 per oz.
Gold rallied by 21.45% within the following 2 1/2 months to set a new all-time nominal high on March 17, 2008, of $1,032.35 per oz.
A similar type of gold rally is likely to take place as soon as gold surpasses its current all-time nominal high of $2,075 per oz.
Gold is likely to rapidly rise to $2,520 per oz within 2-3 months of surpassing $2,075 per oz.
The upcoming weeks/months are the most important of our careers!